APPLE DATA RECOVERY SERVICES
MacBook
We get data back from Macbook failures
Apple logo bootloop
A folder with a flashing question mark
Macbook Wont turn on
iPhone
Failed after update
Water damaged iPhone
Apple logo boot loop
iPhone wont turn on
iPad
Wont turn on
Apple logo boot loop
Can't unlock
Physically damaged
iMac
Wont start up
Folder with question mark on boot
Deleted data recovery
Drive failure
Mac Pro
Drive failure
Boot or startup issues
Deleted or lost data
Virus
Mac Mini
Wont turn on
SSD failure
Physically damaged
Forgot password
Mac Data Recovery
Any Mac any Problem
Do you need to recover files on Mac, like critical documents or photos?
Our data recovery service has an ex-Apple engineer who can solve these issues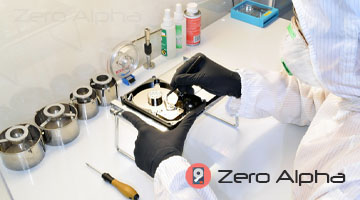 Common Macbook Data Recovery Issues
Startup issues. If your Mac fails to boot properly and you find yourself staring at a blank screen or grey startup screen instead of your desktop.
Internal drive problems including the hard drive, ssd or logic board. This usually makes your mac unresponsive.
Accidently spilled liquid into the macbook causing it to fail
Accidently deleted files or folders
Kernel panics. A kernel panic occurs when you restart the MacBook, and its screen goes black with an error message stating that you need to restart the computer again.
AirPort - Time Capsule Data Recovery
Yes we can recover data from Apples discontinued airport and time capsule range. These devices often connected to a router can have their internal drives fail. Most often we will need to open this product to recover data. If you have been using time capsule as a backup device and having issues then you can contact our team for a free assessment. 
---
iPhone Data Recovery
Any iPhone any Problem
Our team has an ex-Apple engineer who can recover data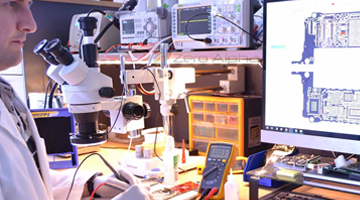 iPhone wont turn on data recovery
We recover data from iPhones with problems turning on including hardware issues. iPhones can suffering problems with the electronics or be physically damaged from accidents including drops. 
Water Damage iPhone Data Recovery
Has water damaged your iPhone? Need your pictures, messages or contacts back? Doesn't turn on or respond anymore? Not only can we get your data back, we are Australia's only data recovery lab with an ex Apple technician who can.
We get data off phones damaged by pools, toilets, sinks, puddles, beaches, oceans, rain & water bottles.
Service for all models: Apple iPhone 13, 12, 11,  X / XS / XR / MAX, iPhone 8 / 8 Plus, iPhone 7, iPhone 6S / 6S Plus, iPhone 6 / 6 Plus, iPhone 5 / 5C / 5S / SE, iPhone 4S & iPhone 4.
No other company in Australia has been able to out perform our skills and success rate. We have recovered phones for high profile celebrities, corporations & Police.
How it works: All advanced phone recoveries are performed at our Brisbane office. Send it direct to Brisbane or drop off at any office. Please be advised that we will need to disassemble the phone. Our service is for data recovery only. We do not fix the phone. We do not need your sim card.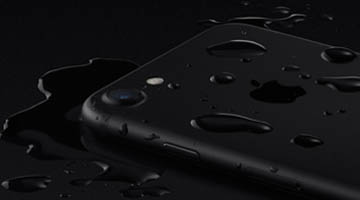 iPhone Water Damage - What to do

Get your phone to us ASAP so we can stop corrosion.

"The Rice Trick" Does not work and will only help corrosion.

DO NOT CHARGE OR POWER YOUR PHONE ON. 99% of our work is dealing with damaged electronics from customers who attempt to repower their phones. If your TV or toaster was full of water would you try and turn it on? NO you wouldn't. 

Hazardous batteries or materials will be removed and safely disposed. 
IMPORTANT NOTICE FOR OTHER TECHNICIANS: Zero Alpha is proud to announce we are the worlds first firm to solve iPhones with the Apple logo boot loop problem and issues relating to PP_CPU, PP_GPU, PP_SOC.
Zero Alpha is approved for Apple warranty
Hard drives that have become non-functional through normal use, and have had data recovery performed on them by Zero Alpha can be returned to Apple for warranty service. This includes products covered by the AppleCare Protection Plan. You will need to report your product to Apple first.