DATA RECOVERY SERVICES
Zero Alpha has been providing customers with data recovery solutions for over 12 years. 
We are an Australian company that is globally recognised for our world class tools & clean room. 
Zero Alpha gives you the best chance of recovering your important data - LOWEST PRICE GUARANTEE
EXPERT DATA RECOVERY
We get files back from faulty and damaged drives
Has your hard drive stopped working?
Deleted, formatted or corrupted?
We can help get your files back!
Our Data Recovery Services
Any Brand, Any Problem. Free Assessment
Data Recovery Locations


Zero Alpha
Level 3 / 240 Queen Street
Brisbane City QLD 4000
Opposite the Apple Store
Deliveries: Zero Alpha / Christie Spaces, GPO Box 2398, BRISBANE QLD 4000
Zero Alpha
2491 Sandgate Road
Boondall QLD 4034
Opposite Ice Skating


Zero Alpha
925 / 100 Walker Street
North Sydney NSW 2060
Level 9 - Exit Elevator and Turn Right
Zero Alpha
454 Collins Street
Melbourne VIC 3000
See reception for service.
---
Data Recovery Advice
TURN IT OFF - Will prevent the problem from getting worse
We recommend in all cases of data loss to leave your drive turned off. A hard drive that is left off will prevent further damage. Sometimes data loss can be distressing. You can call our super friendly hotline for advice on 1300 001 211. We will be able to provide you with reassuring advice on what to do next. The most important advice is not to panic. Hard drives are complicated and highly delicate devices, so leave it turned off and 
RISKY EXPERIMENTS - Using poor quality software or unqualified internet advice 
Avoid unqualified friends, family members or internet suggestions. Most of the these people have good intentions to help you but their unqualified advice usually leads to risky experiments which risks making the problem worse.
Avoid internet apps, Windows checkdisk or Mac first aid disk check. These apps are not sophisticated enough to deal with faulty drives and can cause data rearrangement that can risk permanent data loss or make a data recovery job more expensive than it needed to be. Data recovery has the highest level of success when its left its in most original condition.
DANGER CHARLATANS - Websites claiming to be experts
Beware of websites claiming to be experts. They use fake "Stock" photos and promote overconfident success rates. These charlatans are known for outsourcing the drives to unknown locations, overcharging or attempt data recovery with no professional equipment.
Zero Alpha - Australia's first certified data recovery company - All our prices are advertised
---
Can you recover data from my drive?
Yes! we recover data from the most complex problems. Our data recovery lab will diagnose the problem with your media first. We provide a FREE initial assessment. All our prices are advertised with simple flat rates depending on the problem. We are Australia's lowest priced professional data recovery service. We will provide you with an action plan to get your files back. Once we know what is wrong with your drive we can tell you everything you want to know to get the data back safely and securely. We have direct access to all manufacturers diagnostic equipment. This is how we are able to find out exactly what is wrong with your device or media. We have years of experience to solve all problems. Our lab is equipped with all the worlds leading tools. This is what gives our dedicated data recovery service a higher advantage for success than a regular local computer repair store.

Data Recovery Success Rate
Professional data recovery generally has a high success rate. Most cases can be recovered. The most difficult cases are with low quality cheap media with severe damage. We get data back from the most difficult cases and have provided data recovery for high profile court cases, celebrities, government, business and the professional IT industry.
---
Common Hard Drive Data Recovery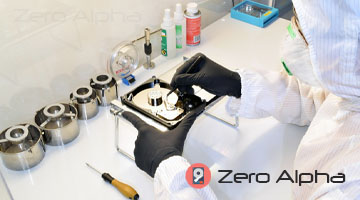 Hard Drive is not detected
We get data back from Hard Drives, Memory Cards or USB's that are not detected by your pc, computer or mac: A Hard Drive that has malfunctioned will not detect in any computer. Sometimes it may still make a chime sound or freeze your computer. Our Hard Drive data recovery service has years of experience solving these issues. Visit one of our locations and we can help correctly diagnose the problem. Why is my Hard Drive Not Showing Up in Windows and How to get data back. Data corruption is a common cause for a Hard Drive to lose data when it has been interrupted during a read and write cycle. Examples are when it's not ejected properly.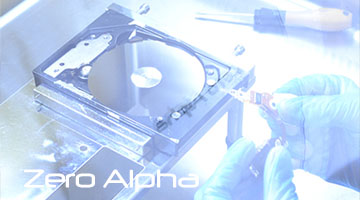 Clicking or buzzing sounds
We get data back from clicking Hard Drive drives: Clicking HDD's are common. You may hear this problem called the click of death. Hard drives have a read/write head assembly and if they get damaged or fail will cause the actuator to bounce back and forth, resulting in the clicking sound. Zero Alpha has years of experience replacing faulty heads on hard drives. This highly specialised work is very delicate and requires very specialised equipment and procedures. Why is my Hard Drive Clicking?  If you hear your hard drive clicking then we recommend leaving it unplugged because it can cause further damage to the drive the longer its left in this state.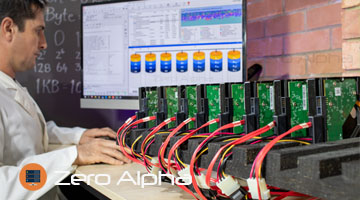 Damaged or dropped Hard Drive
Portable drives are vulnerable to being dropped and knocked about during movements. A dropped drive can cause serious damage to the delicate components inside it. Zero Alpha has a high success rate for solving file recovery from this common practice. Once a drive has been damaged this way it will need its data recovered and stored on a new drive. What to do when you lose data. Warning: Do not open your drive! Unfortunately we are seeing more customers opening their drive based on the advice of amateur youtube videos. This work requires highly specialised tools and you only get one chance, so don't ruin your drive or make it more expensive to recover!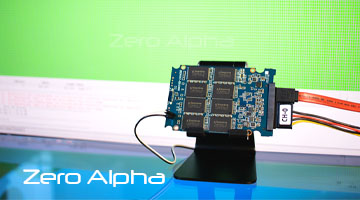 Deleted Files or Folders
Recover Deleted Files & Folders from Hard Drive flash sticks: When data is deleted computers remove the indexing to the files so that the hard drive space becomes available for new data. Zero Alpha can find these files giving you a high success rate for deleted file data recovery also known as undeletion. We can find your deleted files and return them safely to you whether its a mac or windows computer. If you have lost files from an accidental delete button press then we recommend that you leave your pc turned off. We will locate them safely from a read only state. Give us a call and we can help provide the correct technical support you need.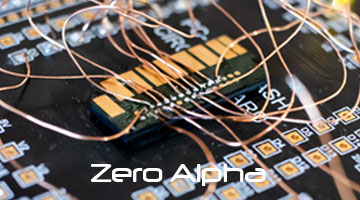 Drive freezes, becomes unresponsive or is slow
We get data back from the Insert disk error: The please insert a disk into Hard Drive Drive occurs when their is a fault with your Hard Drive drive. Our data recovery services are well experienced with solving this problem. If you see this message its best to leave your Hard Drive stick unplugged and take it to us for a free evaluation. You need to format the disk in drive, error message: If you see this message its very important you don't click on format as this will cause further damage to the files on your Hard Drive stick. Just unplug it and visit us for further advice. In most cases we can get your files back.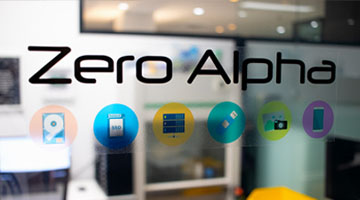 You need to format the disk in drive D: before you can use it. Do you want to format it?
We get data back from the format the disk in drive error: Its very important that you do not format disk if you see this error as it will overwrite your existing data making it harder to recover. Don't panic if you see this error as its very common and we have a high success rate for getting your data back. Its best to avoid any disk checking programs as they will attempt to repair the file system by rearranging everything. Our professional data recovery service will find your documents or pictures using a read only method. This minimises the risk of permanently damaging files.
---
Why choose Zero Alpha Data Recovery?
Experience matters! Professional data recovery service since 1999
We have the World's most advanced data recovery technology
Lowest priced affordable data recovery in Australia.
Most preferred data recovery company for Home, Business & Government
If it stores data we can help regardless of the problem
100% Aussie owned & operated.
We give an honest FREE appraisal of your hard drive
We're not just computer science nerds at Zero Alpha, our team is fun and passionate about what we do.
First company in Australia officially certified in data recovery technology
University qualified in computer science.
Ready to start the data recovery process?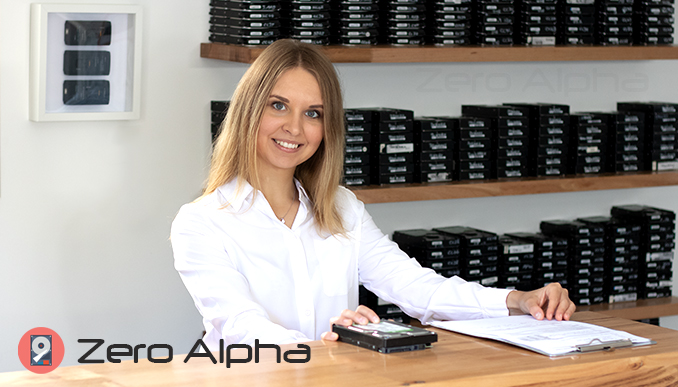 Submit a job and get your data back now!
Step 1: Drop off or post your drive. For deliveries please use padding and a box.
Step 2: Free Evaluation & Quote
Step 3: Return your files
---
FAQ
Yes, we provide professional, secure data recovery services. So, if you're based in the Brisbane, Sydney or Melbourne and you're looking to recover your data, call us on 1300 001 211.
Yes. All our work is performed at our data recovery office.
Yes. You can collect your media or we can deliver it to you.
Yes. We can provide fast turnaround data recovery service to our customers.
We are Australia's lowest priced professional data recovery service. We quote off a simple flat rate pricing table depending on the problem with your drive. If you find a cheaper quote anywhere else please call us on 1300 001 211 so we can beat it.
Yes. Our data recovery service can assist with all brands and types of media.
---
Our Clients

RBA
Reserve Bank of Australia
Server Data Recovery

Police
Queensland Police Service
Criminal Investigation Branch
High Profile Forensic data recovery

Government
Hospitals, Universities and Education.
Apple & Windows Server RAID recovery.
Fire & Emergency Services.

Air Services Australia
Air Traffic Control Tower
Brisbane Airport
Hard disk drive data recovery

The Daily Telegraph
Journalist
Phone Data recovery

TV Station
Data recovery for Studios & Producers
of popular TV Shows